ProFood Tech the Processing Show for Meat, Poultry & Seafood Industry
My Industry / Meat, Poultry, Seafood
ProFood Tech the Processing Show for Meat, Poultry & Seafood Industry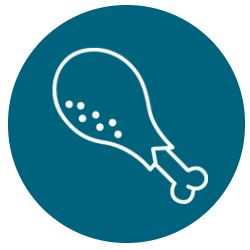 Regulatory mandates, changing consumer attitudes and demands for better-for-you, organic and low-carb foods are driving change in the meat, poultry and seafood industry. At ProFood Tech, you can find the processing equipment you need to stay ahead of the trends and lead the way in safety.
Find solutions for your industry and ideas from other sectors that share your concerns over pathogens, traceability and quality control.
Meat/Poultry/Seafood Industry News
Fast food from the freezer
A vision-guided robotic carton loader for two-packs of White Castle sliders alleviates challenges resulting from a tight labor market.
Crack an egg
A major food manufacturer is banking on the allure of convenience to stir up interest in the incredible, edible egg.
Material advancements wanted
CPGs are looking for better performance from primary protein package film and secondary packaging materials for meat, poultry and seafood.
Seafood design with consumer in mind
New package graphics convey the high quality of its 30-plus SKUs and invite consumers to picture a relaxing, healthy, and easy meal.