ProFood Tech Is the Processing Show for the Ingredients Industry
My Industry / Ingredients
ProFood Tech Is the Processing Show for the Ingredients Industry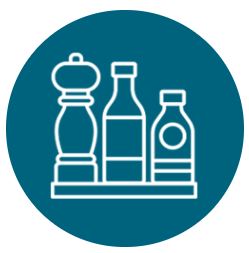 Today's discerning consumers are reading labels. They want details about what they are consuming, they are aspiring to a healthier lifestyle and they want ingredients with names that sound "natural."
Demand is up for ingredients that are free of GMOs, gluten and preservatives, and lower in sodium, sugar and calories. Consumers want natural colors and flavor additives and shun preservatives with "scientific-sounding" names.
ProFood Tech offers processing equipment for ingredients that not only answers these consumer demands but also meets stringent food safety regulations.
Industry News
Modernization pilot increases throughput
A large dips and sauces processor on a pilot project at a 10-year-old plant to connect multiple business units and begin a journey to optimize supply chain, processing and packaging costs.
Mill embraces enterprise integration
An expanded business model that included more than just ingredients provided an excellent opportunity for plant modernization and updated enterprise resource planning software.
Eliminating vertical tank problems
Hemispherical kettle delivers batch to batch consistency without damaging fresh-cut quality.
What's in a label
More than 7 in 10 shoppers want to find out more than current on-package labels provide about the ingredients in grocery products.
Separate but equal
Fluid bed dryers and coolers enable manufacturers to process gluten-free flours, bananas, corn, potatoes and other products on the same processing lines used for processing wheat, rye and other gluten products without cross-contamination.