ProFood Tech the Processing Show for Frozen & Prepared Foods Industry
My Industry / Frozen & Prepared Foods
ProFood Tech the Processing Show for Frozen & Prepared Foods Industry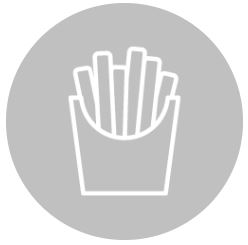 Regulatory mandates as well as the better-for-you, natural and on-the-go trends are putting big demands on prepared food manufacturers. At ProFood Tech, you'll find the processing solutions you need to deliver tasty, fresh, clean-label food.
Find solutions for your industry and ideas from other sectors.
Frozen/Prepared Food Industry News
Revolutionizing case packing
Vegan cheese switches to robotic case packing for vacuum packs and flexible bags in multiple case sizes, using one system to handle product from four lines.
Design creates inclusive organics
Packaging for new affordable organic food brand makes products eye-catching and approachable.
Salad dressing moves from glass to PET
A new recyclable, BPA-free and lighter container for salad dressing maintains premium look.
Snack produce uses promotional approach
Resembling team jerseys, the bags play to fan enthusiasm for World Cup while drawing attention to the snack tomatoes for health-conscious consumers.
Industry Focus on Brand Protection
With the onset of the Food Safety Modernization Act (FSMA), the rising cost of recalls and the increase in counterfeit products, the food and beverage industry seek brand protection solutions.
High Pressure Processing helps keep products fresh without preservatives
In the past, the most common way to safely increase shelf life was through preservatives, additives or heat processing. But now, with the growth of High Pressure Processing (HPP), food manufacturers can deliver a fresh product with reduced or no chemical preservatives – as well as without the sodium these additives may contain.
Staying on top by staying in front
Greek yogurt leader plumbs the depths of its brand along with consumer desires to create exciting new package designs that reflect its goal of universal wellness.
Seafood design with consumer in mind
New package graphics convey the high quality of its 30-plus SKUs and invite consumers to picture a relaxing, healthy, and easy meal.