ProFood Tech Is the Processing Show for the Confectionery Industry
My Industry / Confectionery
ProFood Tech Is the Processing Show for the Confectionery Industry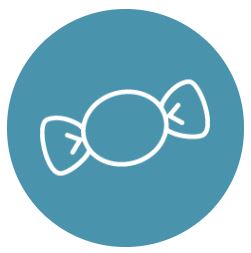 While trends such as wellness and eco-consciousness aren't slowing down the sales of sweets, they are affecting producers' choice of ingredients and production processes.
If your company is altering recipes to incorporate more natural and organic ingredients, offer nutritious fruit and nut add-ins, and eliminate artificial additives or high fructose corn syrup, you may be coming to ProFood Tech for new equipment for mixing, enrobing, cooling, tempering and forming confections with these different formulas.
New equipment can also be more energy efficient or reduce water usage, which is good news for your bottom line, sustainability strategy and brand image.
Confectionery Industry News
Retail ready case reduces corrugated
Redesigning the display-ready case for its packaged chocolate products from a two-piece to a one-piece box helped move Hershey toward its goal of reducing its packaging material by 25 million pounds by 2025.
Bio-based film eliminates candy wrapper waste
A four-year project involving all players in the supply chain produced a new voided, bio-based, multilayer laminated film that lowers density and improves yield.