ProFood Tech Is the Processing Show for the Beverage Industry
ProFood Tech Is the Processing Show for the Beverage Industry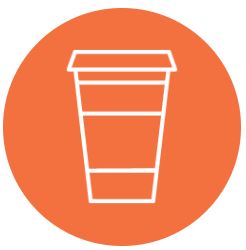 With consumers favoring fresh juices, herbal flavors, fermented beverages and other sparkling alternatives to soda, you may be preparing to launch new products—and ProFood Tech should be your first stop for beverage manufacturing equipment.
You'll find solutions for your industry and get innovative ideas from others.
Don't miss the Cold Pressure Council Conference! Details coming soon.
Beverage Industry News
Sustainable six-pack carriers
Craft brewer uses environmentally friendly E6PR ring made of barley and wheat ribbons used in the brewing process. It also provides the strength to hold cans through distribution.
What is old shall be new again
A packaging redesign contemporizes classic beer line for modern drinkers while maintaining the heritage of the product for its "heartland" consumers.
Beverage redesign gets its own visual voice
A redesign for a well-known beer creates a point of difference from the master brand and brings a fresh, modern personality while retaining "old school" brand equities.
No Waste coffee capsules
Coffee company's coffee capsule packaging, comprising a compostable pod, a compostable mother bag and a recyclable carton leaves no trace.
A light touch for PET bottles
Blow molder control system supports lightweighting success, ishaving six grams off of two-liter bottles.
Packaging sparkles
New bottle design and packaging graphics, the introduction of 12-oz cans, and new flavors help rebrand and market a sparkling water portfolio, expanding the portfolio into its regional brands.
Depalletizing cans
Operating for about a year now, the newest canning line at a craft brewer includes an overhead palletizer, is capable of producing 750 cans/min and features a cloud-based Warehouse Management System.
Plastic retains its reign
A new study projects an overall beverage industry growth rate of 4.5% through 2028, and plastic will gain share on all other packaging materials.