ProFood Tech Is the Processing Show for the Baking & Snack Industry
My Industry / Baking and Snack
ProFood Tech Is the Processing Show for the Baking & Snack Industry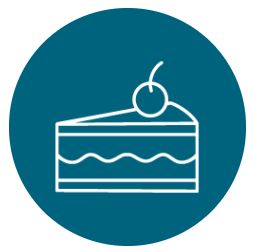 Paleo, gluten-free, better-for-you, organic and natural…you could argue that consumer trends affect the baking and snack industry first and the most of any food sector. To keep your company nimble and competitive, come to ProFood Tech for equipment that provides versatility in your production facilities.
You'll find solutions for your industry and get innovative ideas from others.
Baking & Snack Industry News
Delicate croissant handling
Baked goods manufacturer's four-module, robotics-equipped line injects its croissants with filling and then flow-wraps or cartons for restaurant use.
Safer snacks abound
Food safety and product tracking are driving stricter, more complex regulations for snack foods.
Artwork brings aloha spirit to baked goods
Hawaiian baker expands its product line, at the same time updating its brand identity with bold new graphics.
Snack produce uses promotional approach
Resembling team jerseys, the bags play to fan enthusiasm for World Cup while drawing attention to the snack tomatoes for health-conscious consumers.
Cutting-edge graphics spike snack sales
Nutritious snacks use bold colors and patterns to cue taste appeal and convey the snacks' playful position.
Compostable film wraps snack bars
A compostable film wrapper helps a company expand on its brand promise, "Eat Right – Live Right."